Mechanical chucks from Mecoval
Requiring little maintenance, Jarshire chucks do not have internal components that can collapse or become adversely affected by dust. They may be customised to meet specific end-user and OEM needs including a "core kicker" option. In operation, the chucks expand when the reel stand arms close guaranteeing that the lugs expand concentric and true, gripping the core perfectly.
Standard Chucks
Highly recommended for its strength, cost-effectiveness and reliability and ideal when a reel is used 2-3 times. It may be supplied as a single, double or triple chuck to suit core sizes 76mm, 100mm and 152mm, or tailor-made to other specifications.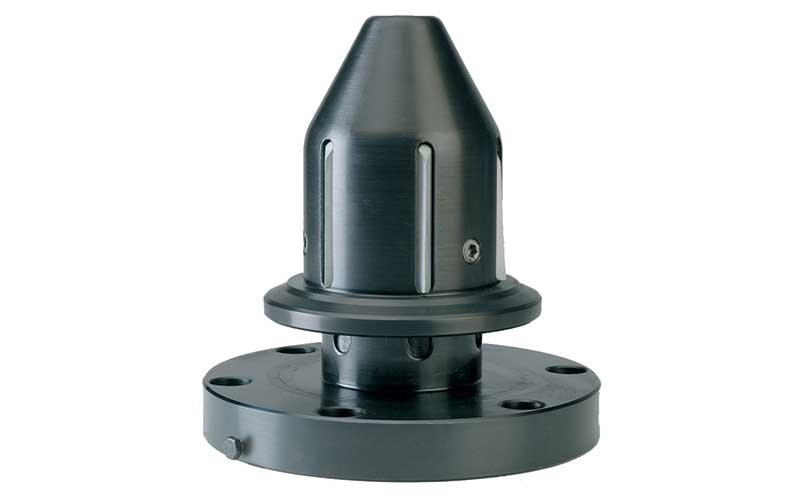 TotalGrip Chucks
The chuck of choice when cores are re-used 5-6 times. The large contact surface of the lugs allows re-use of reels as many times as necessary whilst exerting a positive gripping force from the start. Its design allows total contraction of the lugs below the diameter of the chuck body, resulting in easy reel changes as the chuck becomes a slide fit into the reel with no lugs or pads for the reel to catch on. Can also be tailor- made, from 76mm to 406mm.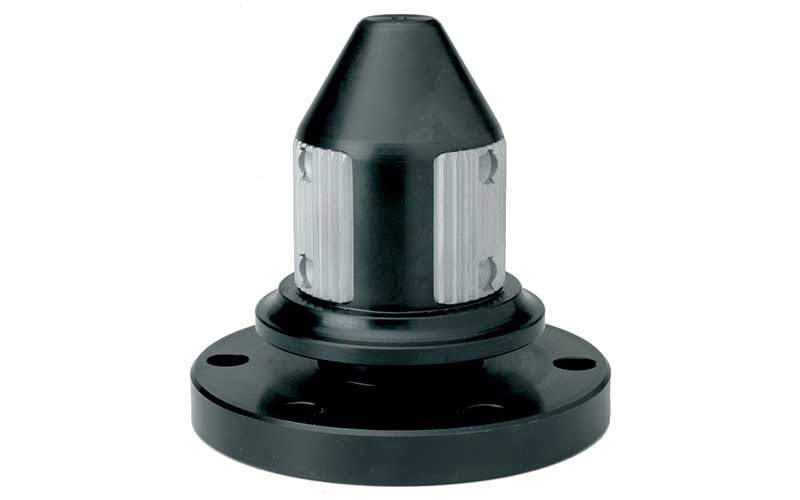 TotalGrip with Automatic Expulsion
Suitable for winding or unwinding applications, it is the most complete chuck in the range. Recommended when reels are re-used 5-6 times and it is important to save time between reel changes, it has the same characteristics as the TotalGrip chuck but with the added benefit of automatic expulsion of the reels once the job is finished. Can be tailor-made, from 98mm to 406 mm and may be used with standard lugs or TotalGrip lugs.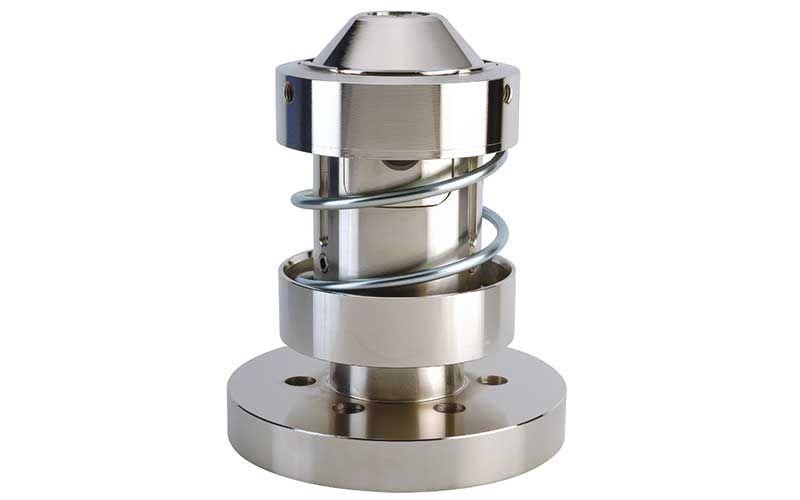 Double and Triple Chucks
Adaptable for use with two or three different core sizes, the most common being 76/152 mm although other sizes may also be supplied.